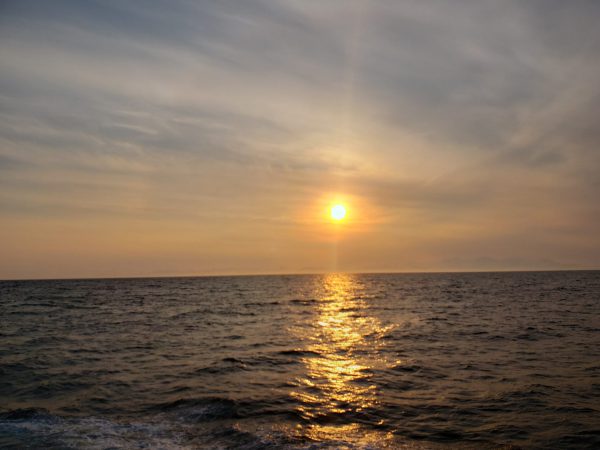 The Bering Sea Fisheries Research Foundation has worked hard to continue research and support crab science during the COVID-19 pandemic. COVID-19 has presented significant challenges to research opportunities in the North Pacific, and cooperative research related to surveys, special projects, and fishing have all had to adjust. The BSFRF had some challenges to work through last year. We canceled the 2020 growth charter but conducted a red king crab tagging charter in the summer.
In July 2020, BSFRF worked with the F/V Provider and tagged over 2,000 mature male Bristol Bay red king crab with NMFS and ADF&G partners onboard a charter that departed and returned to Kodiak. Three kinds of tags were deployed: pop-up satellite tags, which have popped up and the data recovered; floy tags, where recoveries were reported by industry during the fishing season; and acoustic tags that are pinging now for detection by autonomous sail drones this spring.
During the fall fishing season, one of our crab industry supporters, the F/V Silver Spray, helped tag 50 more crab with acoustic tags, this time attached to mature female Bristol Bay red king crab. They also collected red king crab, which were brought back to the Alaska Fishery Science Center in Kodiak for further gear work on avoiding crab bycatch.
This past March and April of 2021, the BSFRF was able to continue our growth increment work as planned for 2020. A team of two BSFRF scientists and a NOAA researcher went into the field up towards the ice edge and were able to locate previously elusive pre-molt immature opilio crab, many about to conduct their terminal molt.
After the initially turbulent period, progress was made to conduct some important research mid-stream during the pandemic. As vaccines are being distributed and places opening back up, we are looking forward to building momentum and getting things back closer to normal.
Our research is made possible with direct industry support and collaboration with managers and scientists from ADF&G and NOAA. We will be continuing our cooperative research efforts to expand our knowledge of Bering Sea crab. The BSFRF has big plans for the coming years, with more research slated for this fall and workshop planning to explore more opportunities to learn about opilio.
We are looking forward to more successes in 2021 and in the coming seasons.